I am not some chap from a different planet about to explode that my parents had to send me over in a capsule.
And I'm definitely not one of those human guinea pigs experimented on to become a super soldier and save the world from an outrageous villain. Oh, how I wish I was something like it.
There's no Charles Xavier 'round this bit that can read people's minds and mentor me into becoming one of those heroes on the telly.
Here's the truth about me and this project.
I'm Yuoseff and I'm almost never normally satisfied.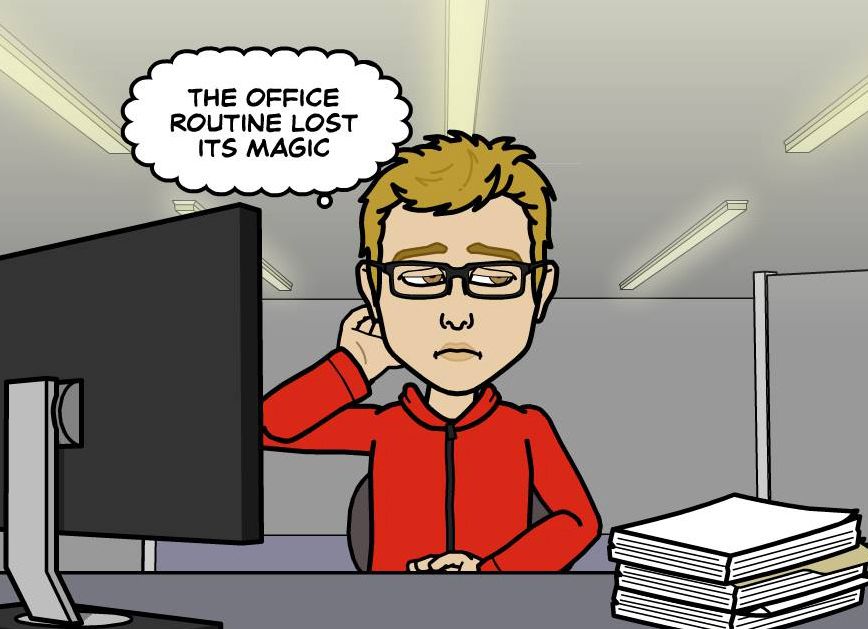 Well, don't get me wrong. I'm quite happy with what my career has become over the years. However, I still firmly believe that the moment you thought of yourself to be good, or even worse great, that hunger to grow seems to vanish into thin air. Let me me get this straight. That's right, I'm a dis-entranced employee – not disgruntled, no. I will never be one. Let's just say the commute to the office crept up on me and the routine became so knackering, the challenge was not worth it. The wardrobe became increasingly uncomfortable – those suits and business casual clothes caught on that it has somewhat affected my drive, my productivity, my vibe.
So, I made a decision to shed the 9 to 5 look and switch from SUITS to plain comfortable T-SHIRTS – sometimes even one with a dollop of ketchup on it for the effect. From the proverbial diligent employee I became a hungry virtual entrepreneur – hungry for improvement; for making things better; and always finding a way to satisfy my curiosity over things that could only bring the ultimate satisfaction. Hence, the disenchantment over boring office routines.
It's astonishing to realise that I am able to make a decent living out of a good combination of hobbies and trials-and-errors. Yes, this project was created because of my inherent interest in putting brilliant ideas into exquisite content, and web-design-trial-and-error technique. This sort of reminds me that there's always an opportunity to learn something new; and a massive room to grow.
I look to bring together a combination of trusted consultation and cost-efficient solutions to your table. My results-driven perspectives and creativity are at par with the current trends and standards in online business solutions delivery. I signed up on on the most popular freelancing platforms to ensure that our working relationship and your business with is secure and properly taken care of – with no amount of money wasted on mediocre solutions that never work.
I build relationships on TRUST – which means that I won't do anything to break that confidence. Our agreement to work together is not just about a transaction but a partnership. Together, we will work to develop your marketing solutions and strategies on a carefully selected mix of online and social channels to bring your business to.